Sunshine Houseboats & Marina


Sunshine Houseboats is located on Lake Koocanusa, a 145km (90 mile) lake formed by a reservoir in British Columbia and Montana. Boating on the lake will provide the ideal place to relax and take in the beauty of British Columbia. You will be able to enjoy an abundance of fishing, hiking, beautiful beaches and water sports in the sun. Lake Koocanusa is well known for their amazing clean water with no weeds, sandy beaches, and most importantly to most of us, no mosquitos.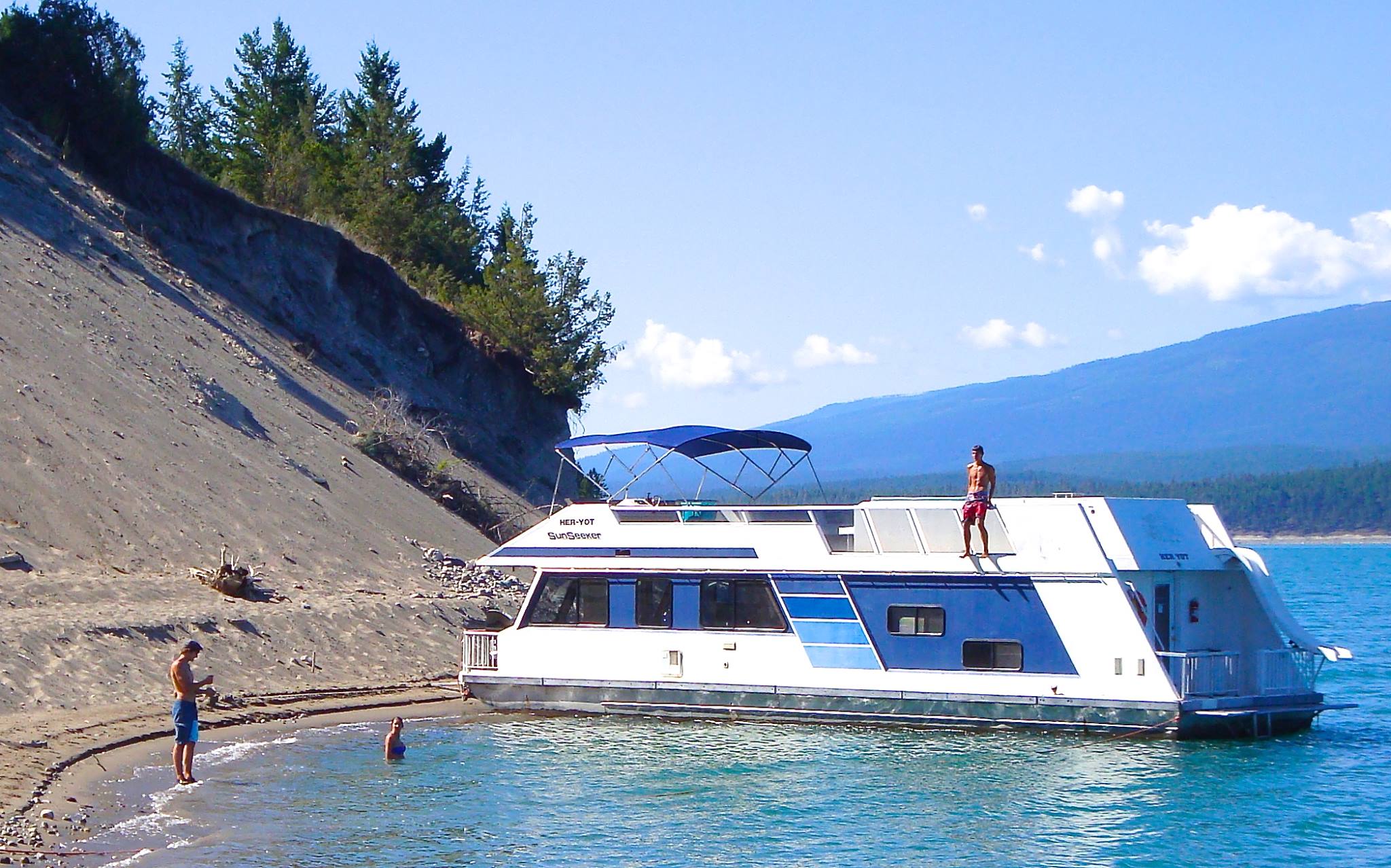 Beautiful Lake Koocanusa - All photographs courtesy Sunshine Houseboats & Marina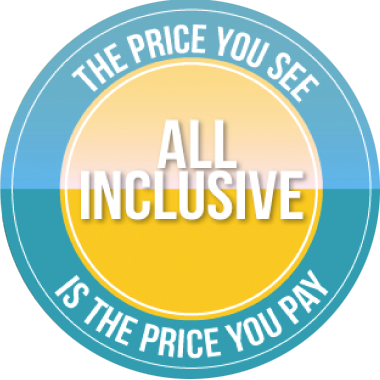 Sunshine Houseboats is located only 3.5 hours from Calgary and a short 1 hour drive from Roosville at the Canada/USA border and is the only houseboat rental company on the lake.

Sunshine Houseboats has ALL INCLUSIVE pricing, the price you see is what you pay, INCLUDING FUEL!

Sunshine Houseboats has an excellent and informative website to answer most of your questions and friendly staff available.
Houseboats:
Sunshine Houseboats have 5 great models to choose from the mid-size Sunseeker that sleeps 10 to the Suntastic that sleeps 22. There is certainly a boat to meet your needs. There are many amenities included on the houseboat and obviously differ based on the size but on each boat you will find: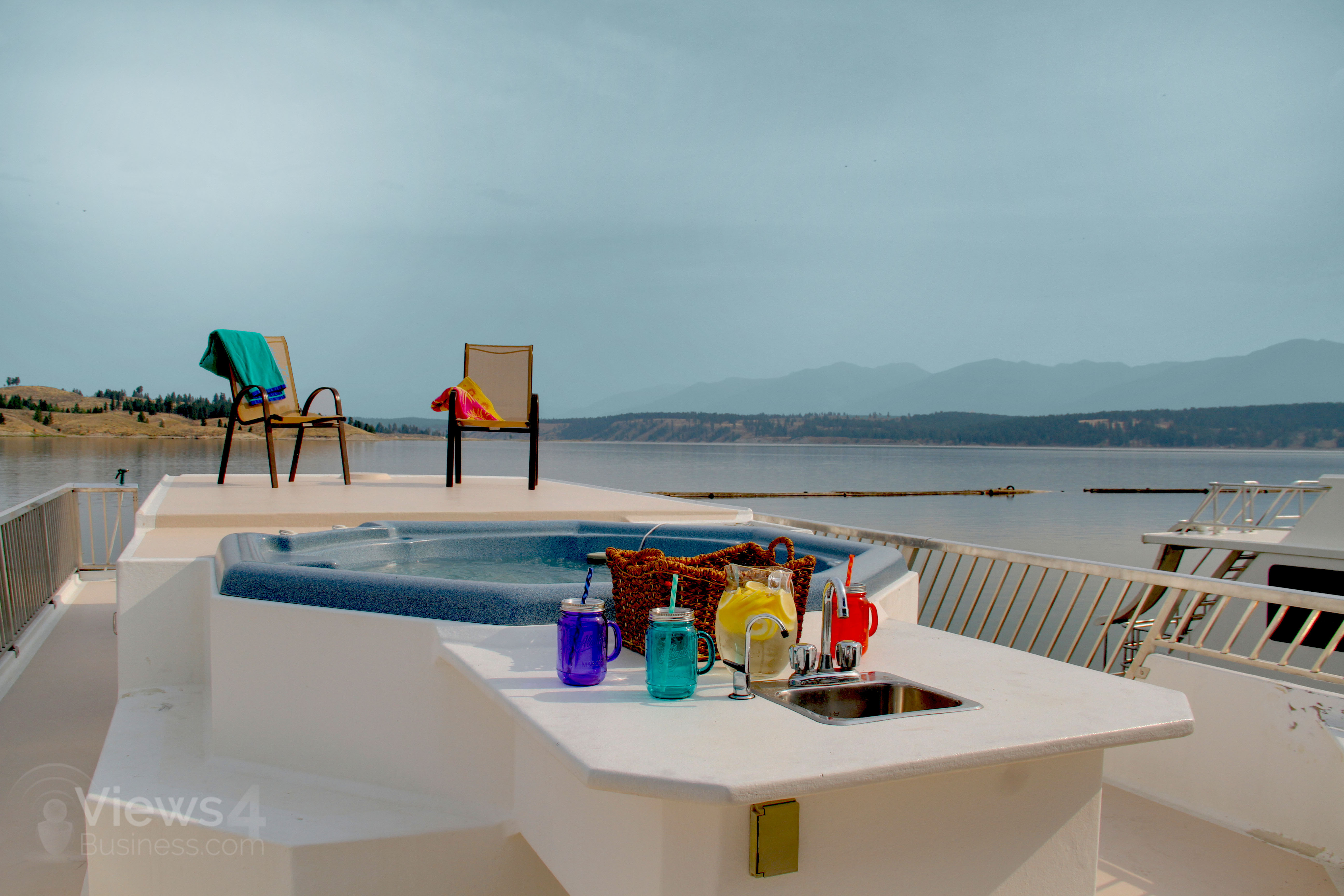 Fully equipped kitchen including oven, stove, refrigerator and microwave
BBQ
TV/DVD, MP3/Bluetooth
Slide
Hot tub
Bimini top
To find out which houseboat is best for you and what amenities are included check out their website.
Rental Periods:
3 Night Weekend Thurs-Sun or Fri-Mon
4 Night Midweek Sun-Thurs or Mon-Fri
7 Night Week Thurs, Fri, Sat, Sun or Mon
Experience Required:
Previous experience is not required. You will be provided instruction on operating the houseboat, safety requirements, how to read maps, buoys and channel markets. All persons operating a houseboat or other watercraft must be 19 years of age or older.
Licensing:
You do not require a boating license (Pleasure Craft Operator Card) to rent a houseboat. Prior to departure you will be provided a safety checklist for review. Be sure to ask any questions if you are not sure. Once completed you will be issued a temporary license that is good for your trip. You will need to keep this document readily available if request by officials.
If you wish to obtain your Pleasure Craft Operator Card you can do so on line. For more details:
What to Bring:
For a complete list of recommended items to bring check out the checklist at the following link:
Linens:
Linens are not provided and you should bring your own. If required could be provided at an additional cost.
Pets:
Sunshine Houseboats are pet friendly! Maximum 2 pets per houseboat, $100 per pet.
Additional Costs:
There are no additional or hidden costs with Sunshine Houseboats. Fuel, propane, insurance and taxes are included in the price. There may be additional costs for cleaning or damages to the houseboat.
Entry to/From U.S.:
Although you are close to the US border it is not legal to cross and enter the US on the houseboat. You will be provided with details during your orientation.
Other Rental Items Available:
A number of other rental equipment are available such as:
Seadoo
Paddle boards
Water toys
Canoes & Kayaks
Check out the following link at Sunshine Houseboats for complete details and pricing:

Sunshine Houseboats Watercrafts
Area Activities: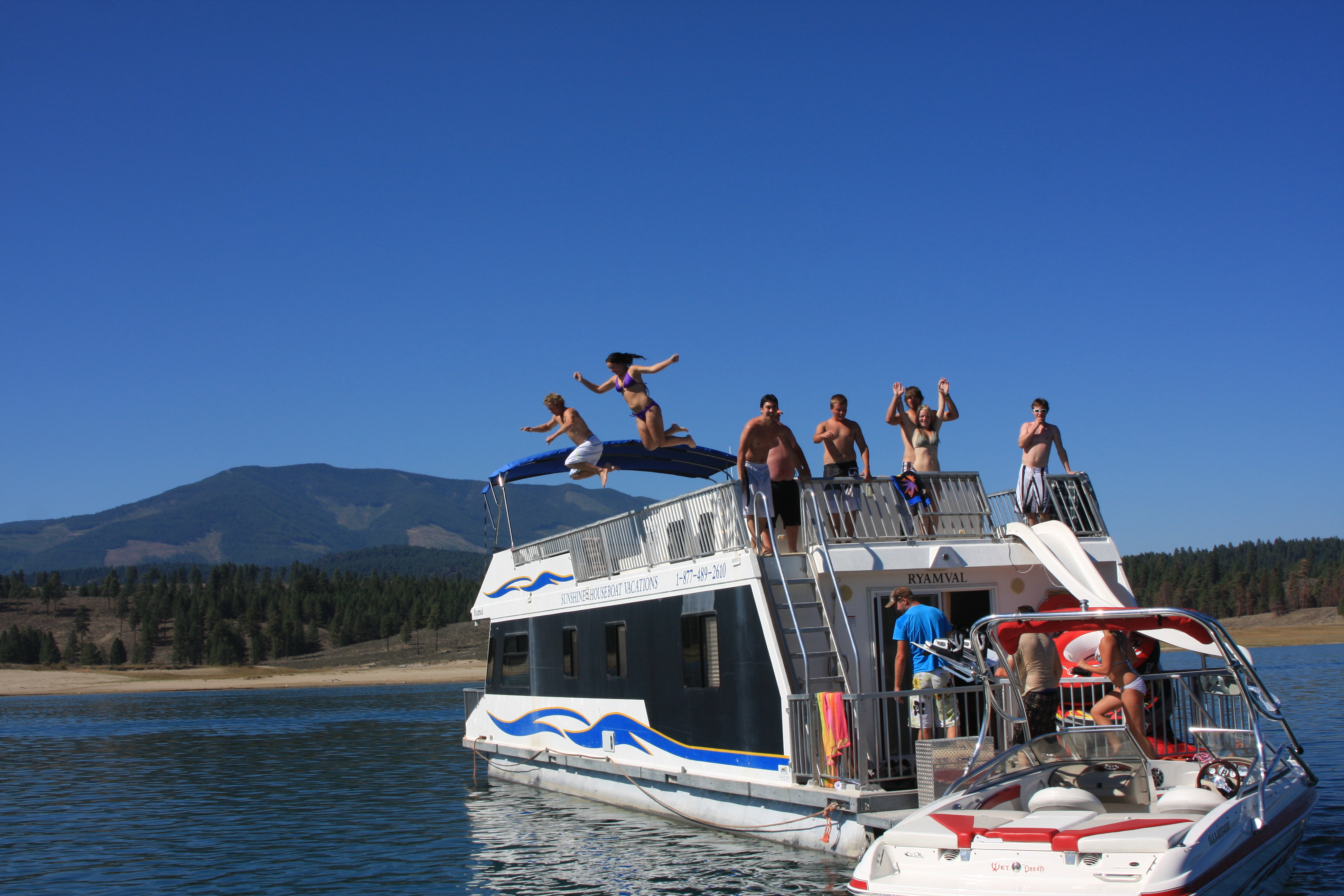 There are many activities to enjoy that include:
swimming
fishing
hiking
picnics
Contact Information:
Head Office:
1304 14th Street South
Cranbrook, BC V1C 5E8
1-877-489-2610
[email protected]


Location Address:
4140 Abbey Rd.
Newgate, BC V0B 1T7




Driving Distances/Time From:
Butte, MT: 548 km / 341miles - 5h 45mins
Spokane, WA: 395 km / 246 miles - 4h 45mins
Cranbrook: 98km / 61 miles 1h 20mins
Roosville (Can/US border): 71 km / 44 miles - 1h
Calgary: 372 km / 231 miles - 3h 50mins